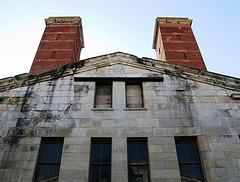 Correspondent Nurcan ozdemir supplies business news by and for Bavarian companies in Washington, New York and environment Munich, September 29, 2009. Starting immediately, the regional business portal, business-on.de takes a look across the pond. The new US foreign correspondent Nurcan ozdemir reported from Washington, New York and environment about Bavarian companies that are located there. Interviews to industry trends, but also, for example, experiences that have made founders in the United States are planned. Adam also visited American business associated with Bavaria. This among other things discuss why they work together just with a Bavarian company and experience as they land and people as a business partner.
German users of the platform so up-to-date economic information from the United States, which are interesting for their business. Since the interviews and portraits always man in focus, the readers will learn a lot about the mindset of Americans. Among other things they get tips, what the Cooperation with an American company, or even at the opening of a US branch is important. In addition to the interviews and articles, also video contributions on various topics are planned. Nurcan ozdemir spent already in the United States 13 months after graduation and attended college there. Back in Germany, completed an internship at radio energy and worked from January to March 2009 as a production assistant at a television and film production company in New York City. She studies journalism and media communications at AMD Academy of fashion & design Munich.
Since the end of July, it supports business on.de as a freelancer and now regularly reports on economic issues from the United States, that are relevant for Bavarian companies. About business-on.de: The online service business-on.de launched on March 1, 2006 and is since then already in the regions of Cologne/Bonn, Hamburg, Dusseldorf, Frankfurt, Berlin, East Westphalia lip, Middle Franconia, Munich, South Baden, Weser-EMS, Nuremberg, Stuttgart, Niedersachsen-OST, Ruhr area, GTE (German and Turkish economy) active. The activities should be expanded with other regional partners, serving the economic Portal as a licensee. Aim of the portal is to prepare regional interesting business information for companies.